P—09

BEATS
MUSIC
2014
R/GA


ABOUT
︎︎︎
The music streaming service that combines human curation with technology to bring joy back to music discovery.


ROLE
︎︎︎
Creative Direction
Brand Identity + System
Interface Design
BRIEF
︎︎︎
Develop a new music streaming service to compete and win against Spotify and iTunes.


CHALLENGE
︎︎︎
Music streaming services lack heart. Algorythms alone can't see the connections between artists and music.


SOLUTION
︎︎︎
Combine the power of curation and technology to bring humanity and joy back to music discovery.


RESULTS
︎︎︎
No. 1 Music app on iOS and Android stores.
9X More mentions than competitors.
$3BN Acquisition price.
MUSIC JUST FOR YOU

The only thing as important as the song you are listening to now, is the song up next. We designed a playful onboarding experience to power personalised music recommendations.
THE RIGHT MUSIC FOR RIGHT NOW
JUST FOR YOU
︎︎︎
Contextual music recommendations based on your listening habits and behaviour.


NEW FOR YOU
︎︎︎
Recommended new releases, artists and playlists to encourage music discovery.


DISCOVER
︎︎︎
An editorial only section that brings you the best curated content to explore.
THE SENTENCE

Making music discovery fun. Again. By combining music tastes with contextual inputs we created bespoke on-demand playlists as shareable social currency.
BRAND AS INTERFACE
We designed an intuitive and iconic music player that expresses brand behaviours through the interface. Just hit play.
THE JOY OF DISCOVERY
Most services consider disliking off brand. We embraced this behaviour to combine explicit, implicit and contextual data with human curation for a truly personalised service—bringing joy back to music discovery.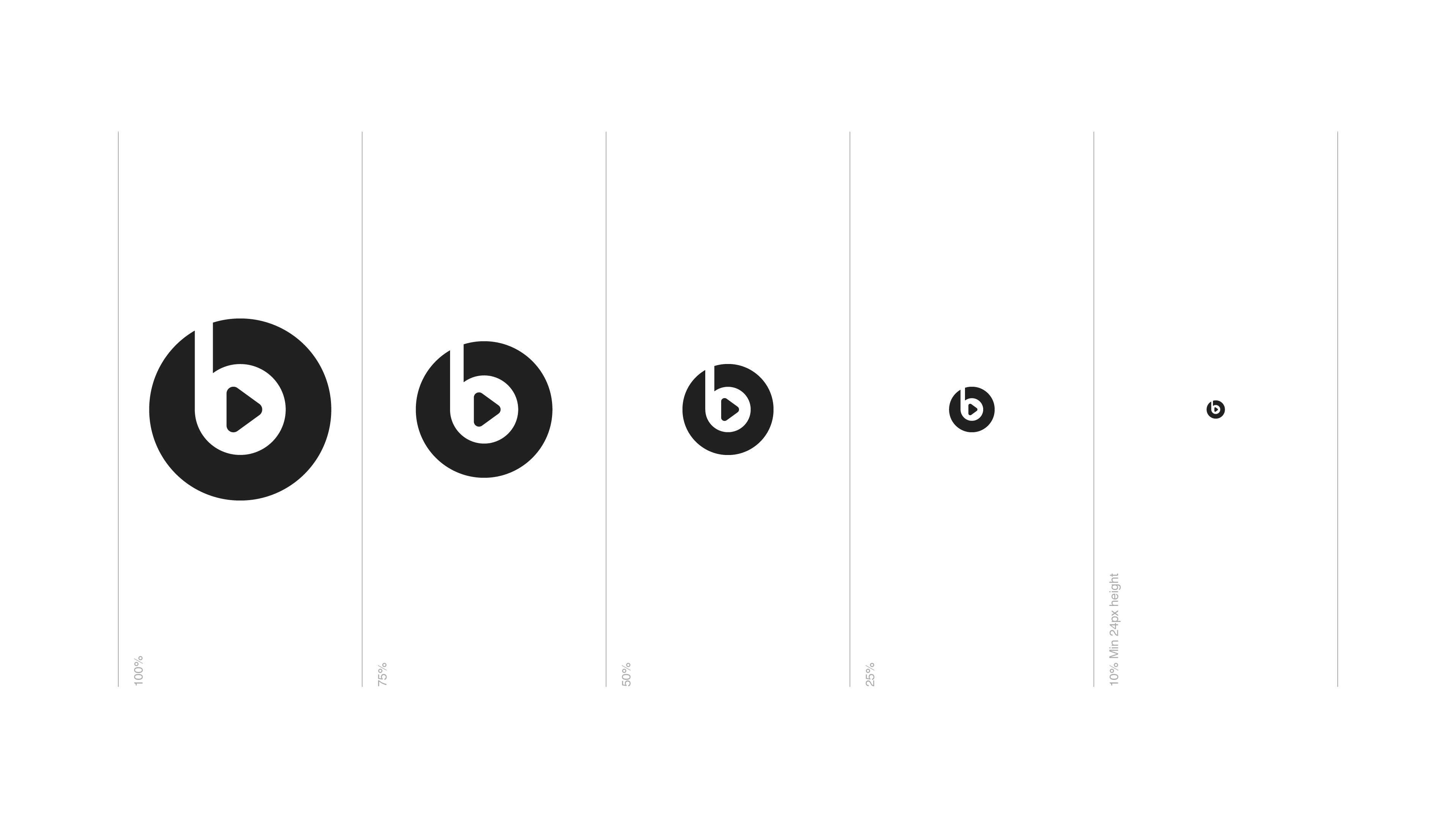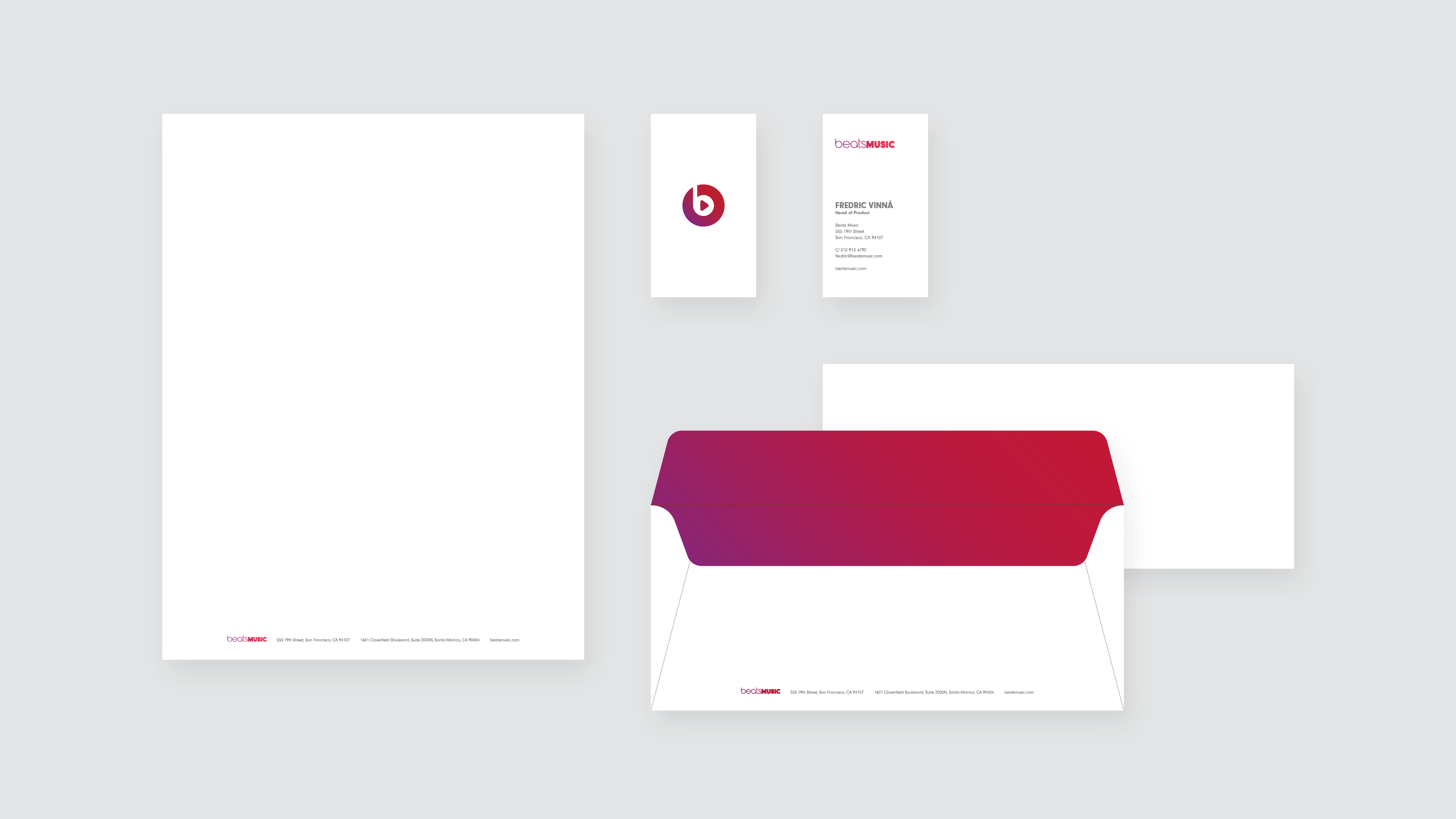 P—09

BEATS
MUSIC
OVERVIEW
︎︎︎
Beats Music defines a new way of streaming music.
We tackled the entire challenge from creating the brand identity and name, to designing the experience and interface, to marketing in digital, retail, social, events, and broadcast, including an iconic Super Bowl spot.
The outcome is a brand truly connected to the product that defines a new way to discover the right music.
ROLE
︎︎︎
James Temple [ECD]
Lucio Rufo [CD]
Robert Northam [ACD]
Dan Nieuwenhuizen [DD]
Jose Sebastian [SVD]
Scott Shaw [XDD]
Mehul Hirani [SXD]
Rebecca Rumble [Motion]
Niall McCormick [Dev]
Claudio Bellanga [PD]