P—02

ACRACY
2020
Side hustle


Acracy represents the new breed of freelance talent—connecting brands and those with creative super powers.


Creative Direction
Brand Identity + System
Visual Design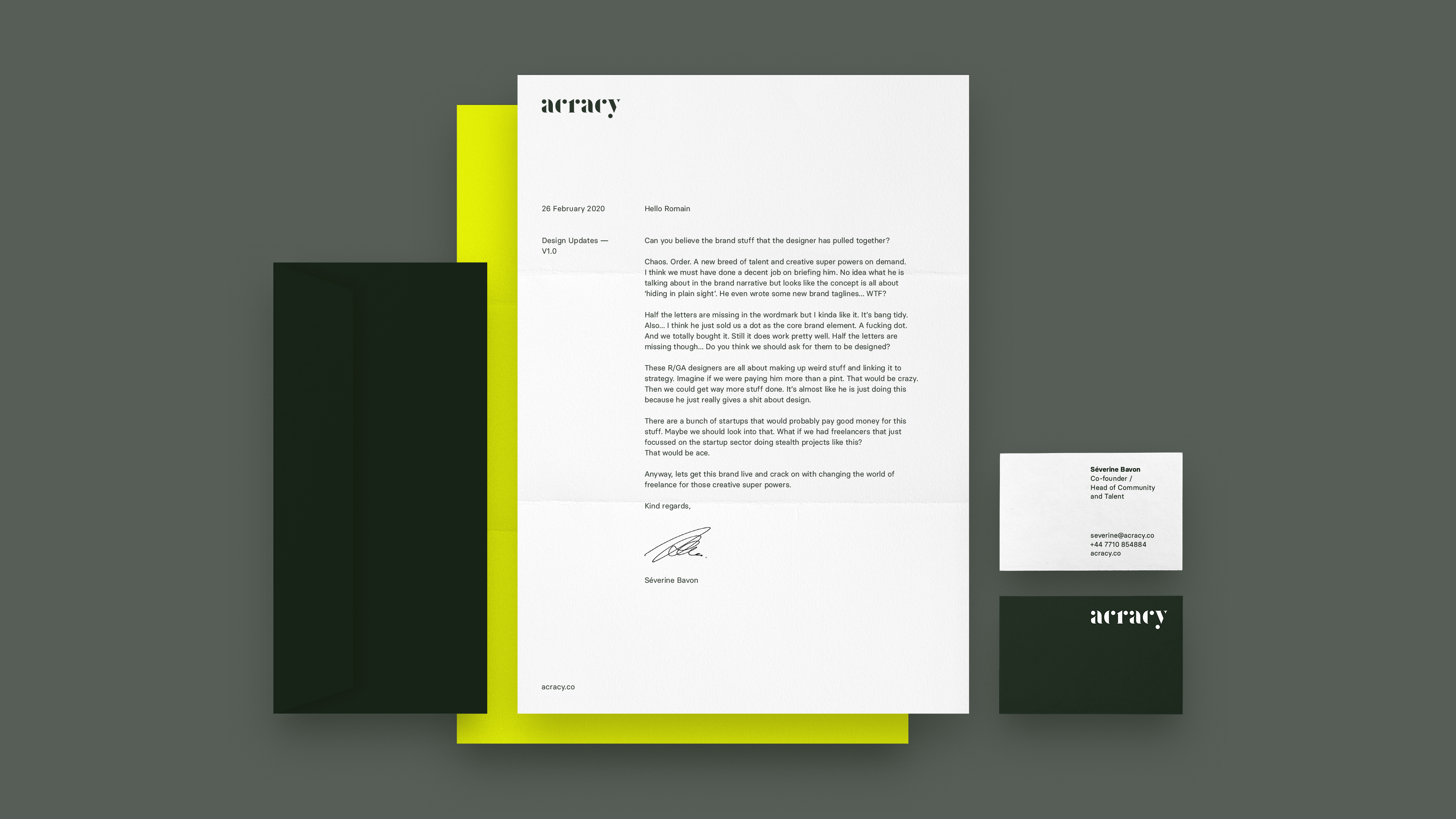 P—02

ACRACY
Acracy is a company that connects brands and agencies with the best freelancer talent across the creative industry.

10% Strategy. 90% Intuition. Complete side hustle and design with no agenda to define fresh foundations for the brand.


Robert Northam [GCD]
Séverine Bavon [Founder]